Mar 13, 2020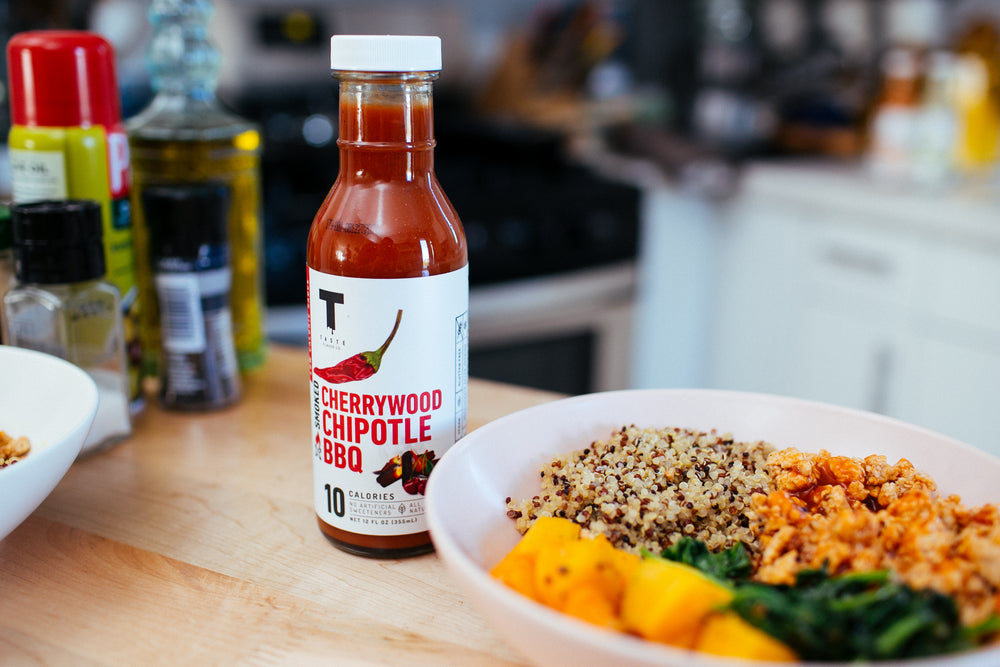 When you're watching your calories, there's a solid chance at some point you're going to be dying for a big cheat meal. You just want to feel that satisfaction of eating until you're full and not worrying about the consequences. But that's going to raise your weekly food intake and it could derail your progress if you have a goal of losing weight or improving your body composition, and if you're starving you might not make choices that are good for your overall health. 
GET FULL. That's the solution. This Chipotle Turkey Harvest Bowl is a very filling meal that will help you fight cravings for a cheat meal. It's got quinoa and squash, which will give you plenty of fiber and a feeling of fulness, protein from the turkey, and a nice smoky kick from the Cherrywood Chipotle BBQ. 
It's super easy to make, too. Here's what you'll need and how to whip it up in no time.
PREP TIME: UNDER 20 MINS
INGREDIENTS:
6 oz Ground Turkey
1/2 cup Quinoa
1/2 cup Squash
2 cups Kale
Salt
Pepper
Garlic Powder
Cooking Spray
DIRECTIONS:
 1.  Chop and bake your butternut squash at 450º for 20 mins.
 2. Rinse and boil your quinoa. When it comes to a boil, cover and lower heat until it is soft and fluffy.
 3. Add your turkey to the pan with a little cooking spray and cook on medium heat. Add some Cherrywood Chipotle BBQ to taste and simmer until browned. 
 4. Add your baby kale to the pan and add a little salt and pepper. It will cook down fast, so stir once wilted. 
 5. Add everything into a bowl and top with a drizzle of Cherrywood Chipotle BBQ.
ENJOY! Power to the Palate.